It's been 200 days since I set out on this adventure, and here I sit blogging from nearly 12000 miles away, in Ireland.  I've seen quite a few interesting things and met some very fun and interesting people, but I still have many miles to go before I return home.  I have been staying here for the last 5 weeks, working a few hours a week in return for my room and board, which is an excellent way to really get to know a place and experience the people around.
In the coming weeks, I will be choosing my next point on the map to head towards. It seems as though that will be either Germany or Holland.  I have not fully decided yet, but I will be contacting places that need help to arrange a similar situation to the one I have here.  I will be making the choice based on the available places, types of work and a few other criteria, but mostly I am looking for something new and different than what I know.
Before I leave Ireland, I plan to spend a few days in Dublin to get a little bit of city life in, as well as visit some of the ancient sites nearby like Newgrange and a castle or two before I leave.  I also would like to visit a repository of Irish genealogy, but for those that read my guest blog at MyHertiage.com (LINK)last week know, I don't really know enough about my Irish ancestors to locate much useful information here yet.  Hopefully I will make a break through before I head out, and can make use of some time here.
For a little update, I added some new pictures to the website and facebook page, check out the Pictures page to see them or facebook.com/tysworldtrek.com.  I also updated the "Face of a Traveler" Animation, adding a few more pictures of my self to that. I will be adding a new section to the website for frequently asked questions soon as well.  Please feel free to email me at media.rettke@gmail.com or visit the contact page (HERE)if you have any questions about me, my trip or travels, and if it's one I have heard before I will be sure to add it to the list! From these questions I will also get an idea of the things you guys want to hear more about as well so please ask away!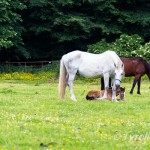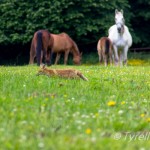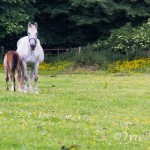 Thank you all for following me along this journey, I really enjoy hearing from you and knowing that you enjoy seeing my photographs or reading about my adventures!
-Ty